A new method to efficiently and thoroughly purify water – both drinking water and waste water.
BluAct amyloid-carbon hybrid membranes, made from protein fibers and activated porous carbon, can be used to remove heavy metal ions and radioactive waste from water at unprecedented efficiencies. During filtration, the concentration of heavy metal ions drops by three to five orders of magnitude per passage and the process can be repeated numerous times. Notably, their efficiency remains unaltered when filtering several ions simultaneously. The performance of the membrane is enabled by the ability of the amyloids to selectively absorb heavy metal pollutants from solutions.
The toxic metal ion pollutants "stick" mainly to the protein fibers when the water is flowed through the hybrid membrane.
These fibers have numerous amino acid binding sites on which individual metal ions can adsorb. The combination of proteins fibrils with activated carbon, further delays the saturation level of these membranes, allowing the capture of even larger quantities of heavy metals, which can then be converted into valuable elemental metal via chemical or thermal reduction.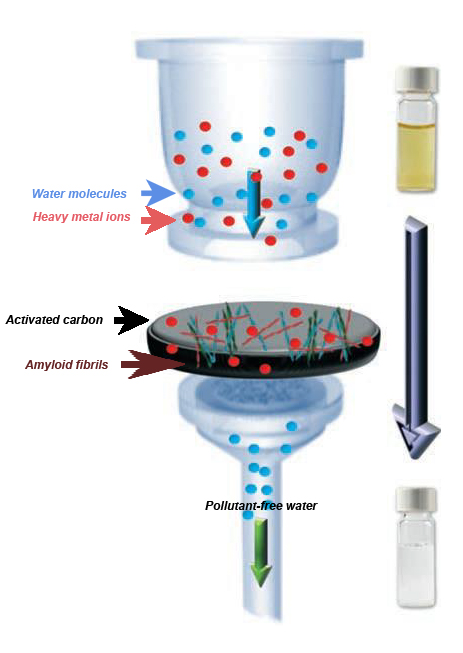 Advantages and characteristics
High retention of heavy metals
Absorbs radioactive substances
Fits in any already existing filter housing
Suitable to process small and large volumes
Universally applicable
Scalable to any size
Gravity filtration without energy requirements
High recovery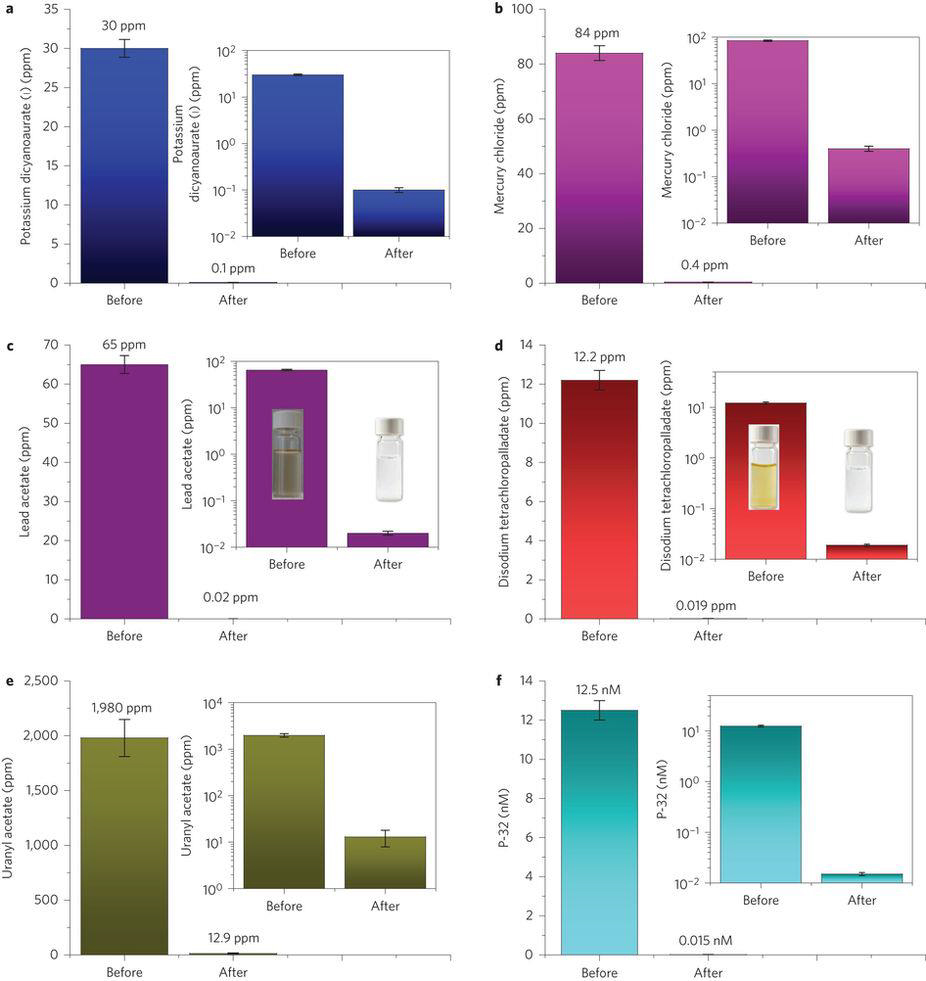 For more info, contact us at info@i2iassociates.com!
---