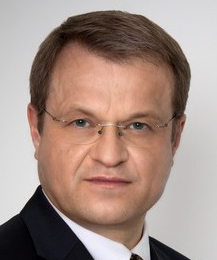 Manfred is the latest addition to the global i2i team.
At the beginning of his career Manfred focused on finance positions in large auditing and consulting companies such as Deloitte and multinational companies like GE Capital, with an emphasis on auditing and accounting, taxes and business law, and financial systems.
Later in his career he lead the investor relations department of a stock exchange listed high-tech manufacturer of electronic components for mobile communication devices, where he gained valuable experience in communications and strategy, marketing and sales, top-level management, international industrial manufacturing processes, and the global investment community. In recent years Manfred has been working as a business consultant with a focus on Internet/IT, strategy, B2C marketing, business modeling and analysis, leadership and organization, and has extended the scope of his work to SMEs focusing on technology and innovation and to the startup economy.
Manfred brings in 25 years of business experience and holds a masters degree in business administration from the Vienna University of Economics and Business and a degree in electrical engineering from a Salzburg College of Engineering.